I was the visual designer for a sold-out run of Out of SITE: Haight Ashbury, a queer history theater production staged over 7 weeks as part of a residency with the San Francisco Heritage. Partially staged at the Doolan-Larson building—right at the corner of Haight & Ashbury—the show featured actress Tina D'Elia as shop owner and hippie style icon Peggy Caserta and as Cockette originator Hibiscus de la Blossom (George Harris), transforming between the two characters throughout the perforance. This was the fourth installment of the Out of SITE series, after North Beach and SoMa (2x).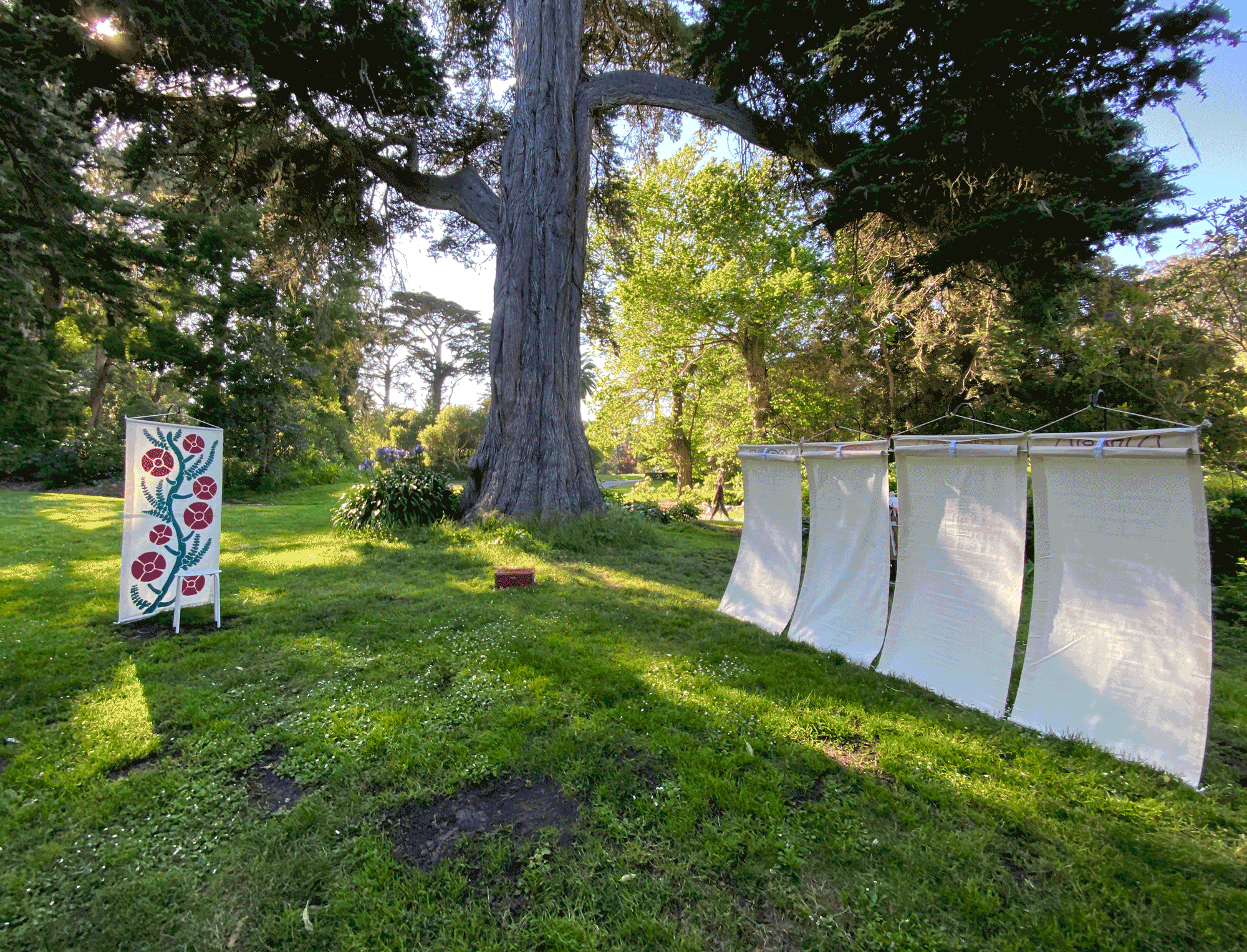 There were two set locations: 1506 Haight Street, part of the Doolan-Larson building, and Golden Gate Park. The storefront on Haight is only two doors down from where Peggy Caserta operated her clothing shop, Mnasidika. We were able to borrow several items from SF Heritage's collection upstairs—including the original shop sign and a vintage singer sewing machine/ table—to create an atmosphere of San Francisco's hippie awakening in the late 1960's.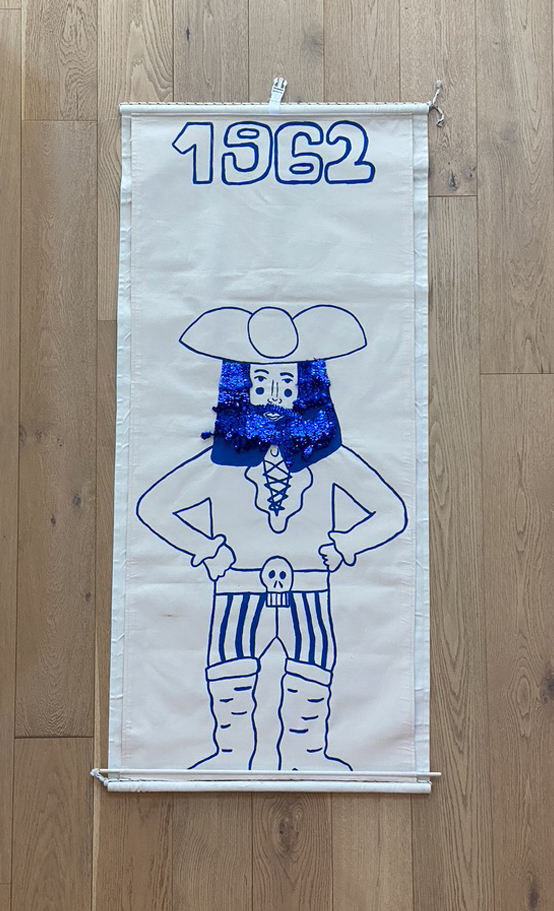 Two bonus project constraints were a welcome challenge—1) as the show was staged on weekends only, the storefront had to contract into a window installation during the week and be lit at night to engage passers-by; 2) the Golden Gate Park set-up had to be installed and taken down between every show, meaning a total of 4 times each weekend. The set components also had to be walked a mile between the storage at the storefront and the park location.



I reinforced the duality of the two characters by dedicating one bay window to each with a unifying design idea of, "living show poster/flyer," creating a space the characters could physically inhabit and bring to life. The Peggy side featured iconic psychedelic imagery from a Big Brother and the Holding Company poster. Peggy was Janis Joplin's lover and sometimes girlfriend, and she sold concert tickets for Bill Graham at her shop. The Hibiscus side featured imagery from the first Cockettes show flyer distributed while they operated out of their Haight Ashbury commune, Kaliflower.



The project turnaround from concept to lights up was 6 weeks. I used pencil and marker sketches to iterate on the design, working as generally as possible until the Golden Gate Park location was finalized 2 weeks to the first show. I also created a scale model with recycled materials. You can read more about the theater company Eye Zen Presents on their website.

The Bay Area Reporter called the design, "ingeniously simple stagecraft." You can read full reviews from the eBAR here, SF Examiner here, and TheatreStorm here.