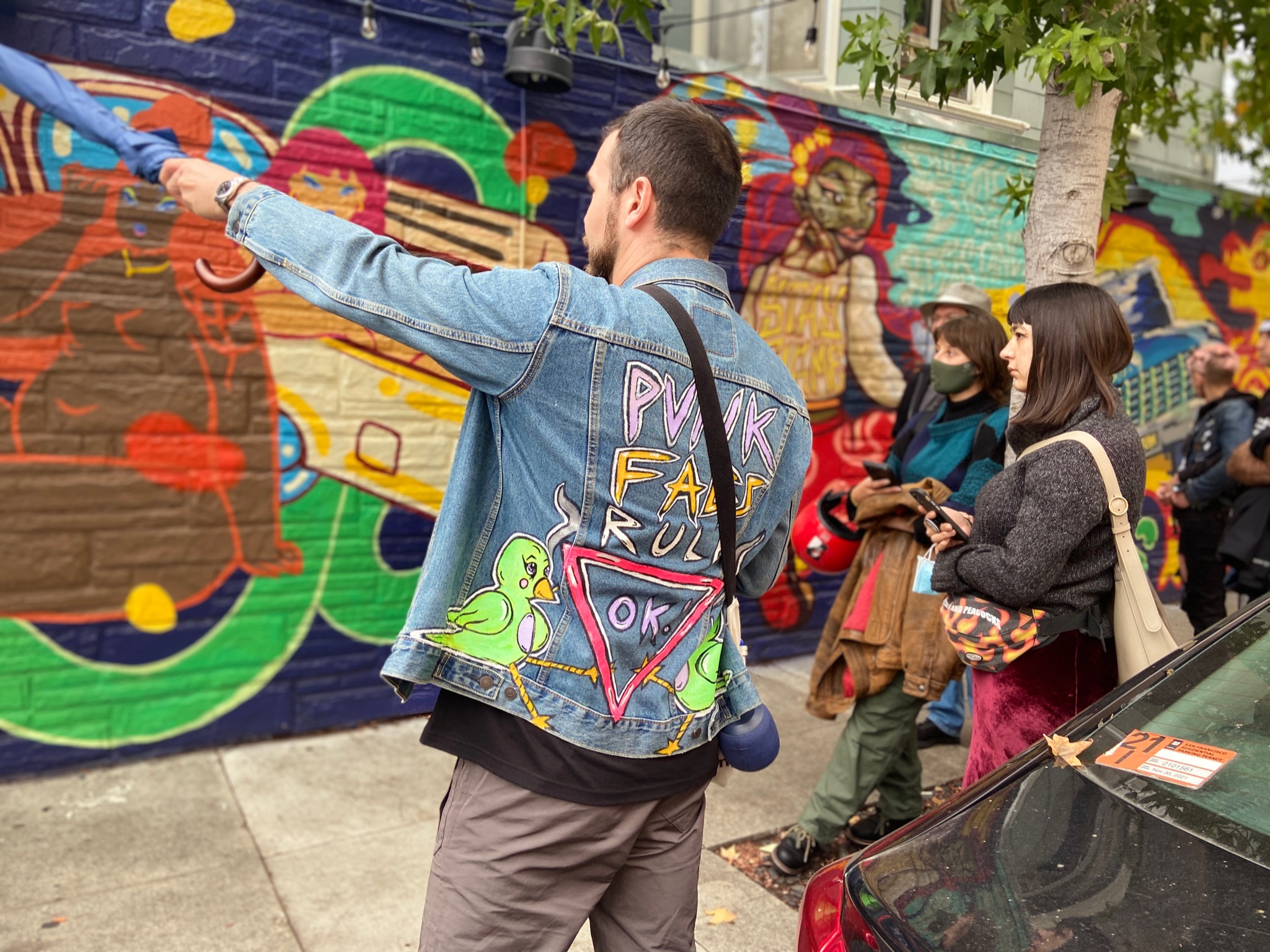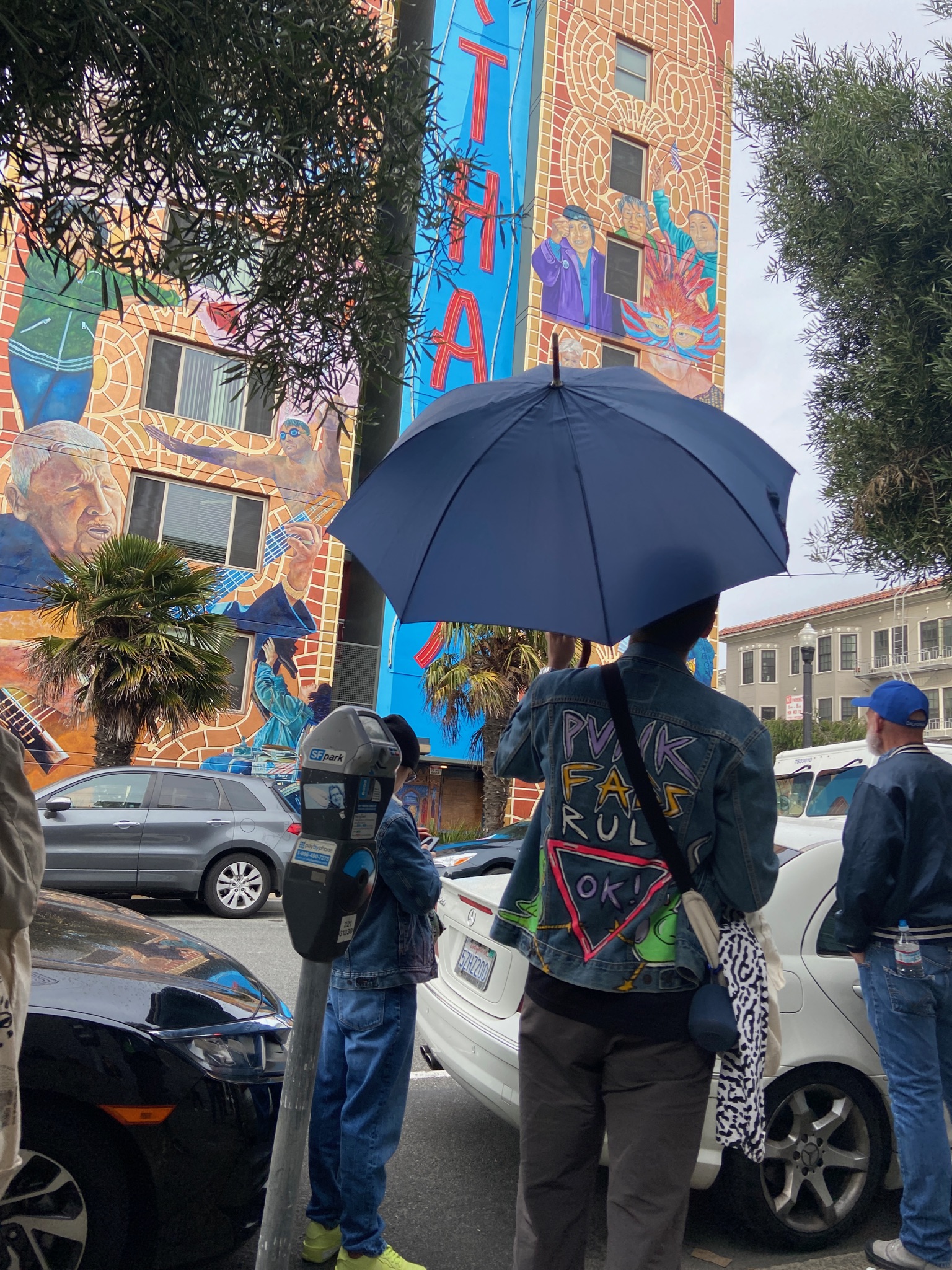 I led a walking tour & augmented reality workshop on Queerness, Activism, & the Mission—Past to Present for Gray Area's 2021 Fall Festival. The workshop featured oral history interviews with two queer Latinx artists: Precita Eyes Muralist, activist, and poet Flavia Elisa Mora, and Mission-based artist and seamstress Hernán Martinez.



The workshop addressed the festival theme of 'Worlding Protocol' through a lens of queerness, Mission-based activism, and the intersections between the two. The walking tour highlighted lost queer spaces, murals, sites of current and former activism, and other features of the Calle 24 Cultural District.




I used Adobe Aero to activate history by overlaying historic images on top of the current streetscape of the Mission. I connected past to present by showing the layers of history that have been absorbed by the ever-changing face of San Francisco. From (L) to (R): 1009 Valencia Street of the 1980s overlain on today's facade; the vandalized 'Por Vida' mural at 24th & Bryant overlain on a Calle24 billboard of today; the mural, 'Las Lechugueras,' by Juana Alicia (1983) overlain on 'La Llorona's Sacred Waters,' also by Alicia (2004).

You can listen to clips of my interviews with Flavia and Hernán, and see reference images from the tour on my Pride is a Protest page here. You can also access the AR scenes through Adobe Aero there if you find yourself in the Mission!

Tour photos by Niki Selken of Gray Area.